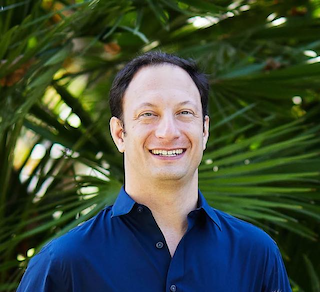 Brian counsels individuals and families on a wide range of estate planning issues, including core estate planning, complex tax planning and wealth transfer, business succession, and post-death trust administration.
A native of the suburbs of Detroit, Brian graduated with honors from Washington University in St. Louis, where he double-majored in Political Science and Spanish Language & Literature and double-minored in Applied Microeconomics and Jewish Studies. After spending a year in Washington, D.C. working in software and volunteering at the U.S. Holocaust Museum, Brian moved to California to attend law school.
After graduating from UCLA School of Law, Brian spent almost 15 years at LA powerhouse firm Greenberg Glusker LLP, where he was a partner in its prestigious Private Client Services group. During that time, Brian counseled ultra-high net-worth families, primarily from the real estate, technology and entertainment industries, in all aspects of estate planning. An expert in both federal transfer taxes (gift, estate and generation-skipping transfer tax) and California property tax, Brian decided to open his own virtual solo practice to bring that expertise and experience to a wider range of families.
When Brian is not working, he enjoys spending time with his wife, Katie, and two sons, Jonah and Levi. With whatever time is left over, Brian pursues his passion for computer programming as an accomplished web application developer. Brian has built and maintains several applications, including a custom reporting/CRM dashboard and the Snoozr reminder app. Brian also invented LadinoType, the first and only transliteration engine for the Ladino language, and Brian is often consulted by scholars around the world about the writing system of Ladino known as "Solitreo."
Counseled tech startup founder on advance tax planning through use of founder stock transfers to GRAT.
Counseled high net worth families in the creation of comprehensive core estate plans and advanced planning techniques that minimized transfer taxes and ensured that family values were preserved.
Represented two extended families in the creation of a unified business succession plan for the management of an inter- generational real estate holdings company.
Counseled a technology giant on transfer tax advantageous strategies for litigation of a technology patent portfolio.
Represented a young technology entrepreneur in establishing a business through structures that minimize liability and maximize personal privacy.
Advised clients regarding transfer restrictions on equity in corporations and limited partnerships.
Represented a parent in the installment sale of a significant stake in a $100 million dollar equipment parts supplier to irrevocable grantor trusts for son with significant tax savings.
Counseled families in the creation of multitier limited partnerships to transfer closely held businesses for the children's benefit while preserving control by the parents.
Represented family in creation of comprehensive estate plan based on Halahkic Jewish law principles.
Advised a young beneficiary of $300+ Million trust on his duties and responsibilities as beneficiary, trustee and officer/director of trust-owned businesses.
Represented clients in the creation of a series of QPRTs to transfer both a primary residence and a vacation home to children at very little gift tax cost.
Successfully argued for reversal of property tax reassessment by county assessor's office following a client's transfer of multiple interests in businesses holding real property.
Represented a widow and children in the complex administration of multiple trusts following husband/father's death.
Worked with family law counsel to implement the estate planning components of A­list celebrity's divorce settlement.
Represented partners in real estate Holdings Company in restructuring business to provide added liability protection.
University of California, Los Angeles School of Law (JD)
Washington University in St. Louis (BA)

Spanish Language & Literature
Political Science
Professional Affiliations
Volunteer Attorney, Bet Tzedek Holocaust Survivors Justice Network ZRBG Pension Project
Member AIPAC Legal Division
"My goal is to provide high quality service tailored to your needs, and at a reasonable price."